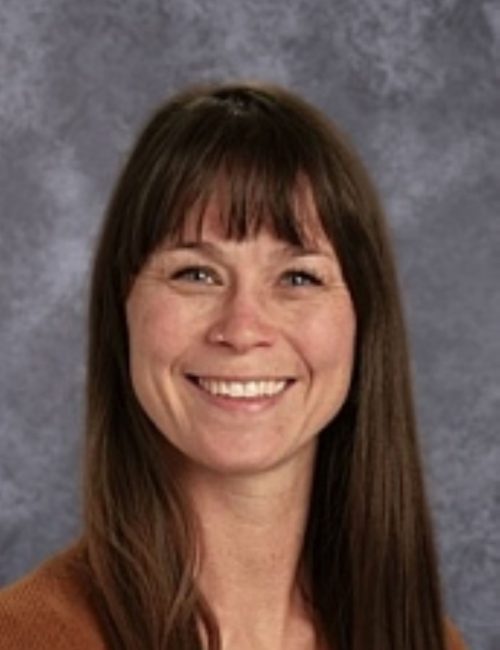 KATIE KABAT
Email Ms. Kabat | 507-895-4054
My name is Katie Kabat, and I am the E1 teacher at La Crescent Montessori and STEM School. I graduated from the University of Wisconsin- La Crosse. After college I traveled for five years before starting my family. My journey into loving teaching began with my own children. I have four children at home ranging from the ages of five to fourteen.  When they became school age we started our homeschooling adventure. We had five beautiful years at home learning together.  During that time, I came to realize that at the core of my teaching and curriculum was the Montessori philosophy and finding a Montessori school was the next logical step in my children's education.
We discovered a local Montessori school where my children are enrolled and thriving. As time passed and my involvement in the school grew, I felt a calling to "do more." I decided to take the leap into becoming part of the teaching staff when the opportunity arose. My first year,  I had the privilege of working in the E1 classroom as a paraprofessional.  The following year I used these skills as the Interventionist at the school.  In 2020, I accepted the E1 lead guide position, despite the tumultuous year of Covid-19. I found peace in creating a safe community for the children to grow within the difficult times. Finding the Montessori philosophy was like coming home. It confirmed how I live, parent, and teach, because it is more than something I teach in the classroom, it is a way of life.
About Elementary 1 (E1)
E1 is a multi-age classroom consisting of first, second, and third graders. In E1, the students experience a wide range of lessons, from how to become independent learners to adding, multiplying, subtracting, and dividing—in the millions!
Having the students in the same classroom for three consecutive years helps form a bond that is difficult to find in other schools; each student is viewed as an individual in the classroom. Throughout the day, students receive small group lessons in our classroom curriculum. Simultaneously, other students self-identify and choose other materials to explore and master. This not only solidifies the classroom bond, but it also grows our students' autonomy and promotes their investment in education.
Courses taught in the E1 classroom include:
math
reading
language
handwriting
culture, which consists of a variety of sciences, history, the cosmic curriculum, and social studies
True to Montessori, our E1 classroom sets the stage and builds the foundation for our continued E2 and AP classrooms. We invite you to come by and visit E1 and experience Montessori firsthand.
Typical Day in Elementary 1
Click on the times below to learn more about what happens during that period of time.
ADMISSIONS
Joyful scholars.
LMSS is a public charter school providing tuition-free education for grades K-12 school children. We welcome Wisconsin residents! If this is your family, please call our office for the current tuition rate.
Hours M–F: 8 a.m.–3 p.m. (there is early release at 2:15 p.m. on Wednesdays)
LMSS provides a full range of world class experiences. We encourage our families to remain enrolled throughout the breadth of each mixed-grade classroom.